HOW TO APPROACH DATING IF YOU'RE TOO BUSY TO DATE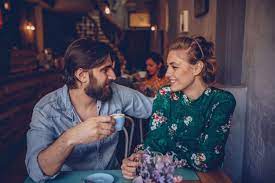 Today we are going to talk about an issue that is being faced by a lot of people nearly everywhere in the world and that is their work-life balance.
This work-life balance can come in different forms and today we are talking about the balance between relationships and work.
It may often be the case that you might have heard your close friend, or it can even be you, say that they are too busy to date. Of course, this person wants to date and desires companionship. 
However, their busy lifestyle and busy work schedule prevents them from dating. 
CAN YOU BE TOO BUSY TO DATE?
If we ask the question, can you be too busy to date, the answer can be different for different people and the answer can be different due to the dating approach as well as their lifestyle. 
It might also be the case that people are experiencing broken heartedness and are using their work as an excuse to avoid online dating and dating in general. 
It might often be the case that the excuse of being too busy to date can be a made-up excuse for other reasons such as a lack of confidence. 
Whatever the case might be, the individual that is saying that is convinced that they are too busy to date and we are here to debunk this. 
You might have searched for the solution to this online in the form of asking questions like tips to approach dating as well as life hacks for relationships, you might have tried online dating apps but nothing seems to be the solution.
Therefore, we present you tips for dating when you are busy so that you can find out a solution to this difficult problem. 
TIPS FOR DATING IF YOU ARE TOO BUSY TO DATE
The most important thing you must understand when someone says that they are too busy to date is that they might not be too busy to date.
It is often the case that we come up with excuses whenever we are not able to achieve anything or whenever we had a bad experience in the past.
Someone who had a bad experience and nearly drowned in the river might give the excuse that the river water is too dirty for them and this is a defensive mechanism created by the brain. 
These kinds of defensive mechanisms are created so as to preserve your dignity and your well-being and in order to avoid rejection in the future your brain might reinterpret some things.
You might unconsciously and subconsciously believe that your work life is the reason why you should not date but the real reason might be that you are too afraid for the fear of rejection.
There is only one thing that we can say to you and that is life is short and you must give it a try.  
It is always better to move on from a mistake than to regret not having tried it in the first place and you must come to terms with your reality. 
One simple way to do this is to get in touch with a licenced therapist who has the skills and expertise to understand your mental state and can guide you in the right direction. 
When a busy man gives you his time and vice versa, it is not because they do not value their work but it is because they want to preserve the relationship and you too must do that. 
It might also be the case that you are not ready to have a regular date and it might be because of a bad experience in the past, or perhaps you do not have much experience in it. 
The next best option for you would be online dating and this is a good option because online dating has developed into something that can work independently. 
You can start this by creating your dating profiles on different dating apps such as Tinder, Bumble, OkCupid etc.
After creating them you must simply utilise them and start talking to people, you might get lucky and meet the person who matches your vibe on the first attempt. 
You might also need to try a few times in order to actually find out the person who is the perfect match for you but it is worth the wait. 
Perhaps you are someone who works in an industry that has odd hours and perhaps you work in the healthcare industry and in that case, you are actually busy.
The only solution to this is that you need to find someone who understands you and your job and the priority of it.
You need to date someone who understands all the hard work you do and you need someone who appreciates that hard work and encourages you to become a better version of yourself.
Understanding can only go both ways and understanding can also be the strongest foundation of any relationship and if you and your partner or date understand each other then that can go a long way.
You also need to be understanding in the sense that you need to reschedule your work sometimes in order to find out time for them because there is a limit to their understanding.
If you can do that then you will not only be able to date quite well but you will also be able to build a strong relationship with your date. 
We hope this blog has helped you in understanding how you can date even if you have a very busy work schedule.
However, if you are someone who does not want to go into the dating thing and simply wants to spend time with beautiful women then we are here to help you.
We are Sanjana Kour escort services in Goa and you can hire some of the most beautiful women to accompany you on a date and we will make sure that you have the most perfect and memorable time in Goa. 
We welcome you to check out our services.